Welcome to WCOSA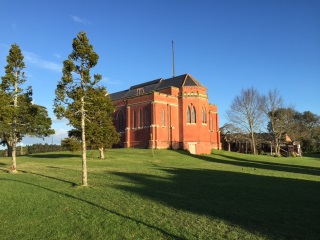 Welcome to the new WESLEY COLLEGE OLD STUDENTS ASSOCIATION INC website.
It has taken several months to develop, test and finalise before being ready to go live. On behalf of the WCOSA alumni, I would like to thank Hamilton Laughland for his exceptional commitment to taking the lead with this project.
We are celebrating a major milestone during Labour weekend 2019.
26th – 27th October will be our 175th anniversary! Wesley is the oldest registered school in New Zealand, an achievement we can all be so proud of.
I encourage as many alumni and former staff as possible to attend the celebrations during Labour weekend. Many special events are planned. To register, please head to the 175th Anniversary menu above or click on registration. Attendance during the weekend will only be available to those who have pre-registered. So please don't delay and register NOW!
The weekend is a fantastic opportunity for us all to catch up with old school friends, reminisce about the past and make new friends.
Jeff Johansson and his wonderful 175th organising team are in the process of completing planning. Thank you to Jeff and your team for taking the lead with this project.
The WCOSA aims to have a very informative and user-friendly website we can all participate in and regularly follow with up to date information and details on the various activities we undertake as an Association.
Our initial focus will be on the 175th celebrations. We will then look to develop other areas to ensure your experience visiting the website is an enjoyable one.
Thank you again for taking the time to visit our WCOSA website. Please ensure you enrol for our 175th celebrations. Further details will be posted as they are finalised.
Once a Wesleyan always a Wesleyan
Fide Litteris Labore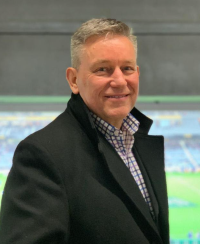 Rod Gabb
President
Wesley College Old Students Association
July 2019